Back to top
Shandy Daura
The first gluten-free shandy

Daura Shandy
With all the flavour and characteristics of a true shandy. Gluten less than 3 parts per million (ppm) (well below the 20 ppm acceptable for coeliacs according to the Codex Alimentarius).
Daura Shandy has the same quality guarantee as Daura gluten-free beer. Alcohol by volume (ABV) 3.2%.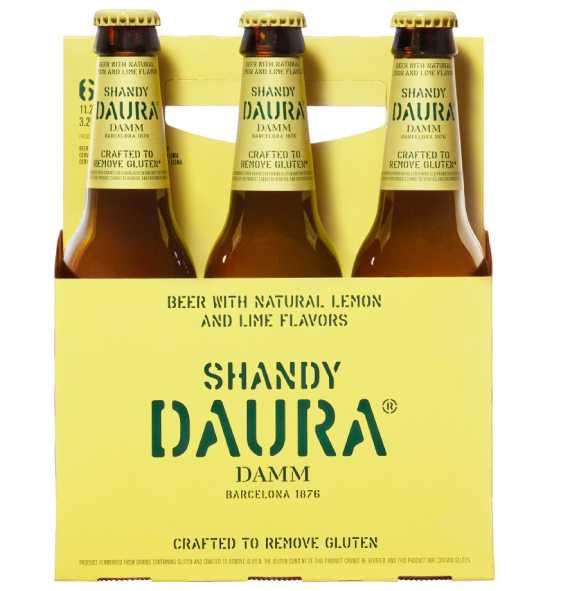 Tasting Notes
Daura Shandy is a pale lemon colour and is a bit cloudy, because of the lemon juice. It has a compact and long-lasting head.

The aroma is dominated by the citrus notes of lemon peel, with a slightly toasted base from the malt, giving a feeling of freshness. The palate is light and fresh, with bright, lively bubbles.

Daura Shandy stands out for the balance between the acidity of the lemon and a touch of sweetness. It is an easy-drinking beer which is low in alcohol. Best consumed between 3ºC and 5ºC.
3.2%Alcohol by Volume
Gluten-free
ShandyType of beer