Back to top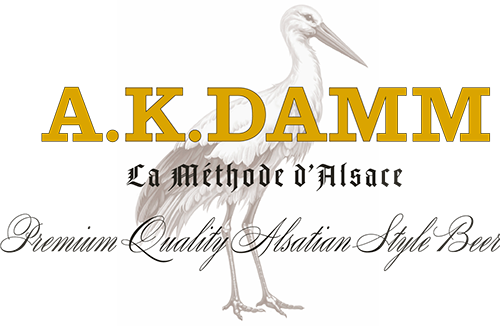 PURE, SMOOTH,
ALSATIAN
A.K.Damm was launched in 2001 to celebrate the 125th anniversary of Damm and to honour our founder August Kuentzmann Damm. The recipe: water, malt, hops and yeast. A perfect combination of German personality with French smoothness and refinement.

A flavoursome, full-bodied beer with an elegant appearance, A.K.Damm comes in a unique, premium bottle.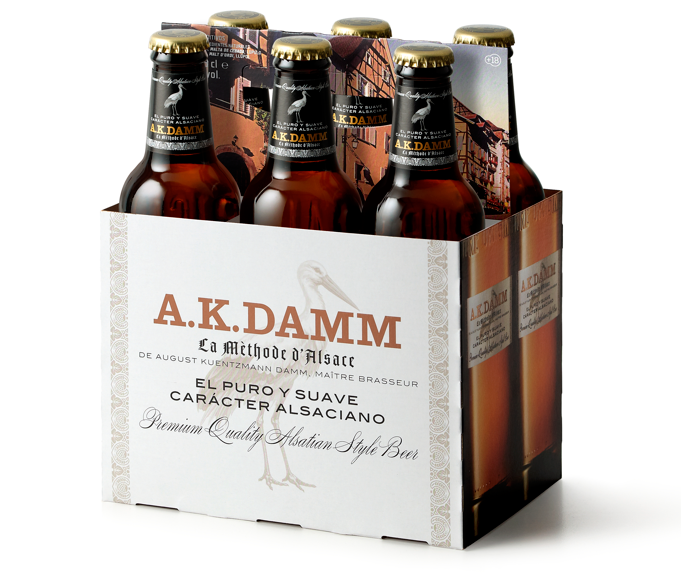 Tasting notes
Clear mahogany colour with shades of toast. Pale gold head. Clean and bright, with dense, delicate bubbles.

Crisp, spicy aromas. Sweetness and bitterness balanced by a touch of acidity and the feeling of fresh yeast. The toasted malt gives A.K.Damm a delicious, delicate personality.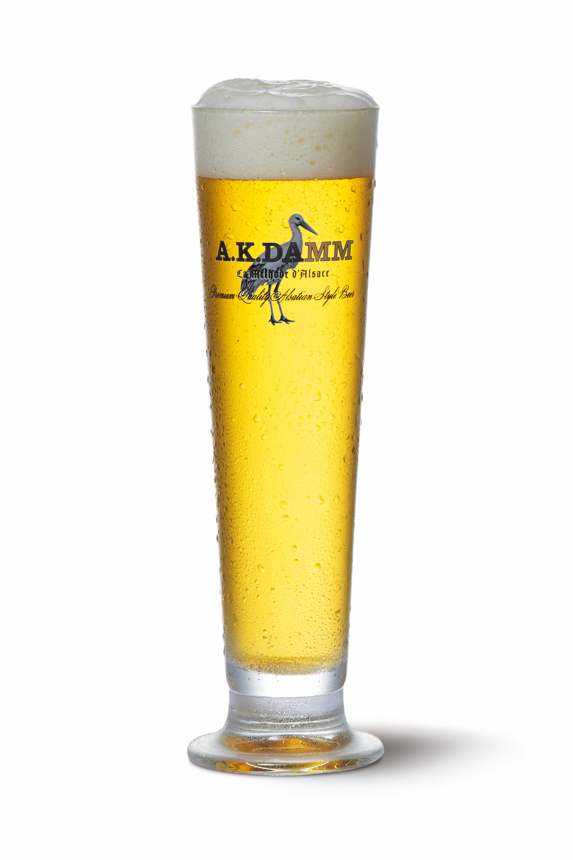 Serving
A beer to drink in a long, flute-type glass. The recommended serving temperature is 5ºC to 7ºC.
4.8

% Vol.

Alcohol by Volume