Back to top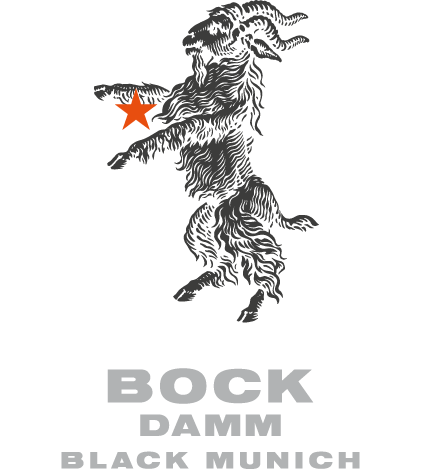 Bock Damm 1888. Black Munich

BOCK DAMM IS A BLEND OF THREE DIFFERENT TYPES OF MALT
ROASTED MALT
Dry malt barley grains are roasted at between 200ºC and 220ºC, giving Bock Damm its distinctive colour and its toasted aroma and taste, with hints of cocoa and coffee.
CARAMEL MALT
Caramel malt is obtained by kilning green, un-dried, malt barley at between 60ºC and 75ºC, which creates semi-liquid sugars within the grains. These grains are then kilned again, at between 150ºC and 180ºC, which caramelises the sugars and gives the malt flavours that are reminiscent of caramel, raisins and honey.
PILSEN MALT
The malt usually used for making lager, Pilsen malt provides the sugar for fermentation and gives the beer a slightly sweet cereal flavour. Pilsen malt is the palest malt, because the grains are kilned at lower temperatures and for less time than other malts.